Folk Art Limited Edition Cotton Tea-Towel
€

12.50 Sold Out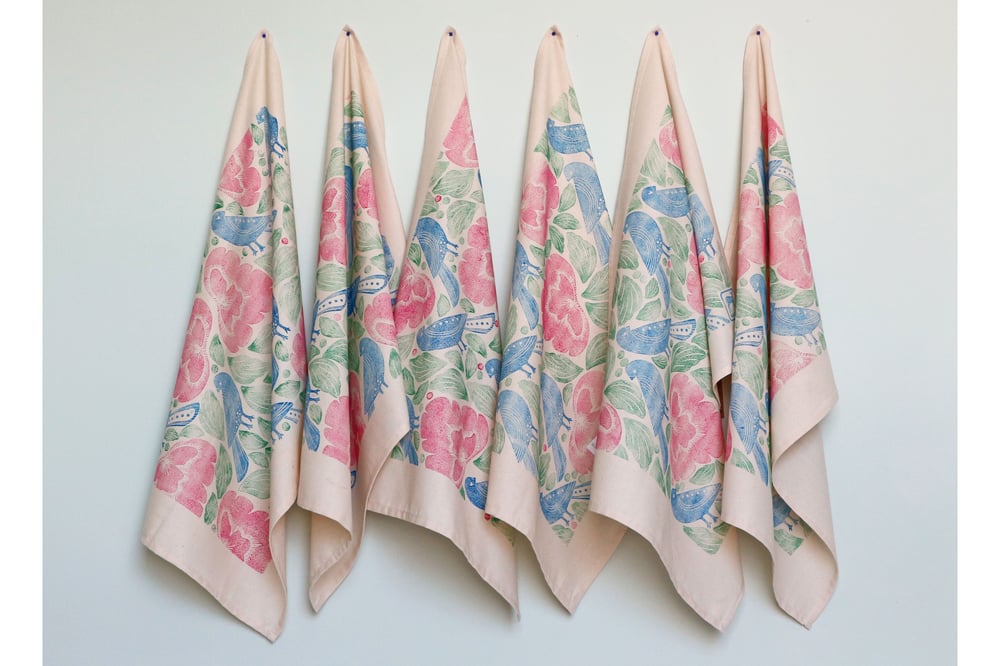 A tribute to folk art but with bright vibrant colours. Bluebirds, bright pink flowers and dark green leaves.
**printed to order - please allow 2-3 weeks**
Printed in small batches
100% Cotton 170gsm
Soft cotton fabric, un-dyed
Dimensions: 50 x 70cm
Limited edition
---
Colours available:

Block-printed with a naive design; the material will show through. The print isn't 'perfect' but it's not meant to be - every one varies, as every one is printed by me with different hand pressure, colours and designs. Block-printing is a labour of love - each tea-towel takes quite a lot of time to prepare, print, dry and heat-seal, iron, label and finally, package.
---
About
Block-printed cotton tea-towel - this is block-printed using a hand-carved plate rolled with non-toxic fabric inks, and heat-sealed. Max. 30 in washing machine to retain the lovely vibrant colour, or ideally a cool wash.
Postage
I've tried to keep costs to a minimum and will post your order as soon as printed and prepared:
Ireland €4.00
UK €5.00/ €2.50 each additional item
USA €8.50/ €3.50 each additional item
Everywhere Else €12.00/ €4.50 each additional item
---
Share