Folk Art Cotton Canvas Cosmetic Bag, Limited Edition Block-Print
€

17.50 Sold Out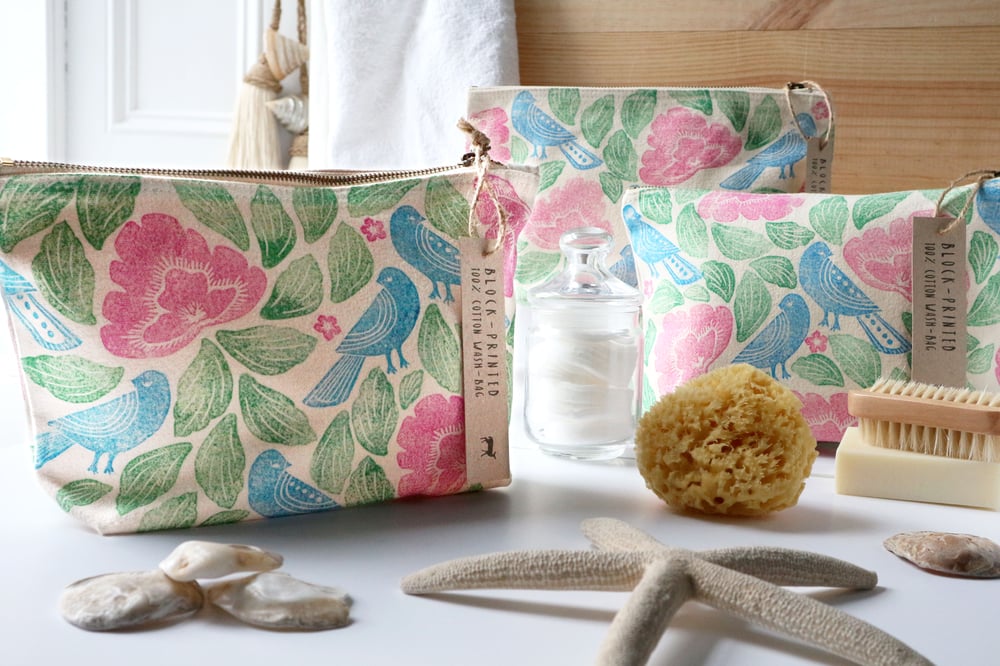 A folk art tribute blockprinted in limited batches - printed over three studio sessions in three vibrant colours.
~for pre-Christmas orders, very low stock ~
**printed to order - please allow 2 weeks**
The material will show through as the print isn't 'perfect' but it's not meant to be - every single one varies, as every one is printed with different hand pressure or colour saturation. Printed completely front, back and bottom with my signature/ logo to the back.
Printed in small batches on 407gsm Cotton Canvas
Premium Heavyweight Fabric
Soft-brushed fabric and soft to touch
Metal, vintage-type zip
Dimensions: 19 x 18 x 9cm
---
Colours available:

About
Very special limited-edition cosmetic bag/ wash-bag / purse - bag is block-printed, and heat-sealed. Sponge clean only.

Postage I've tried to keep costs to a minimum and will post your order as soon as printed and prepared:
Ireland €4.00
UK €5.00/ €2.50 each additional item
USA €8.50/ €3.50 each additional item
Everywhere Else €12.00/ €4.50 each additional item
---
BACK TO SHOP >>
Share